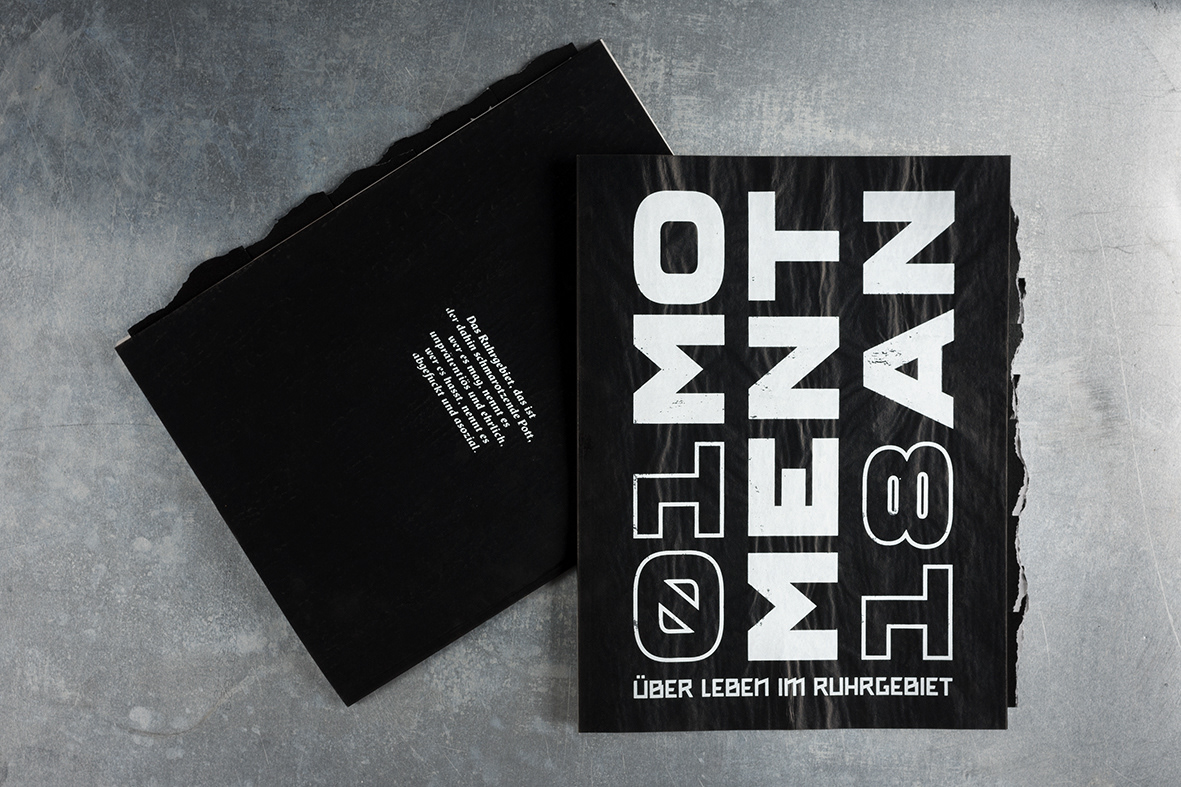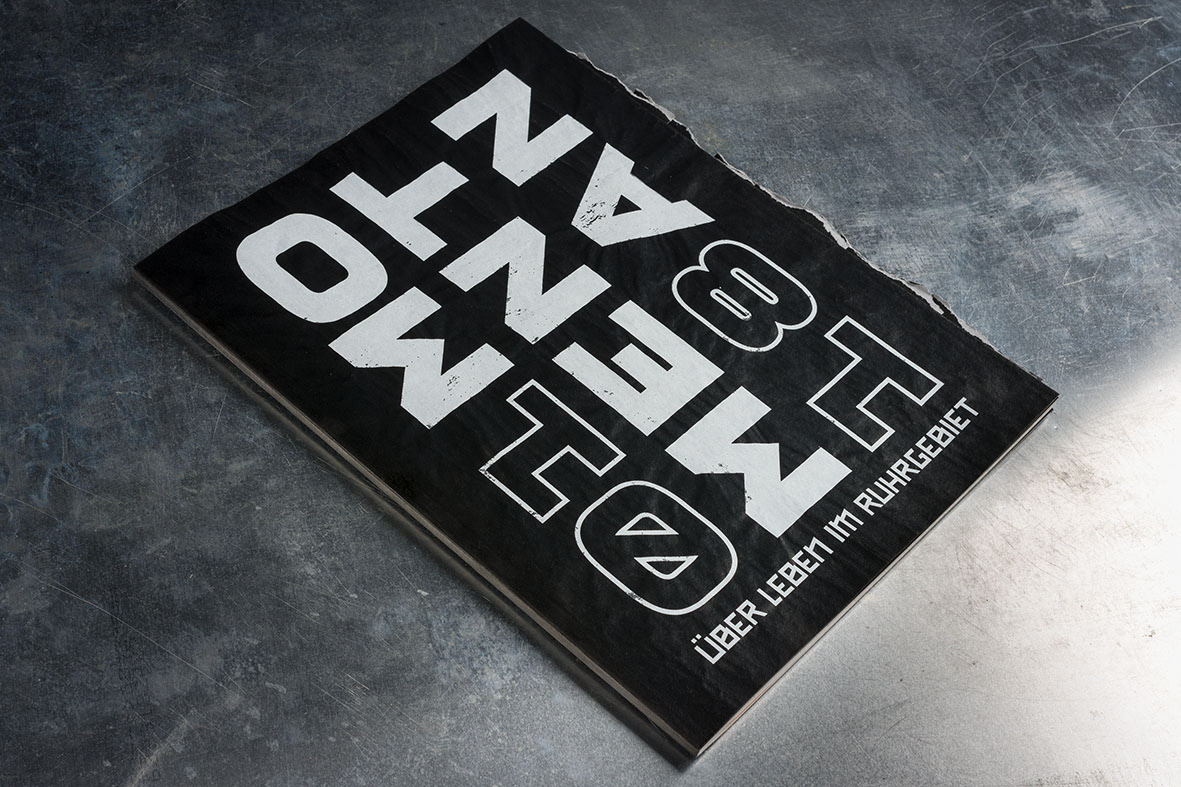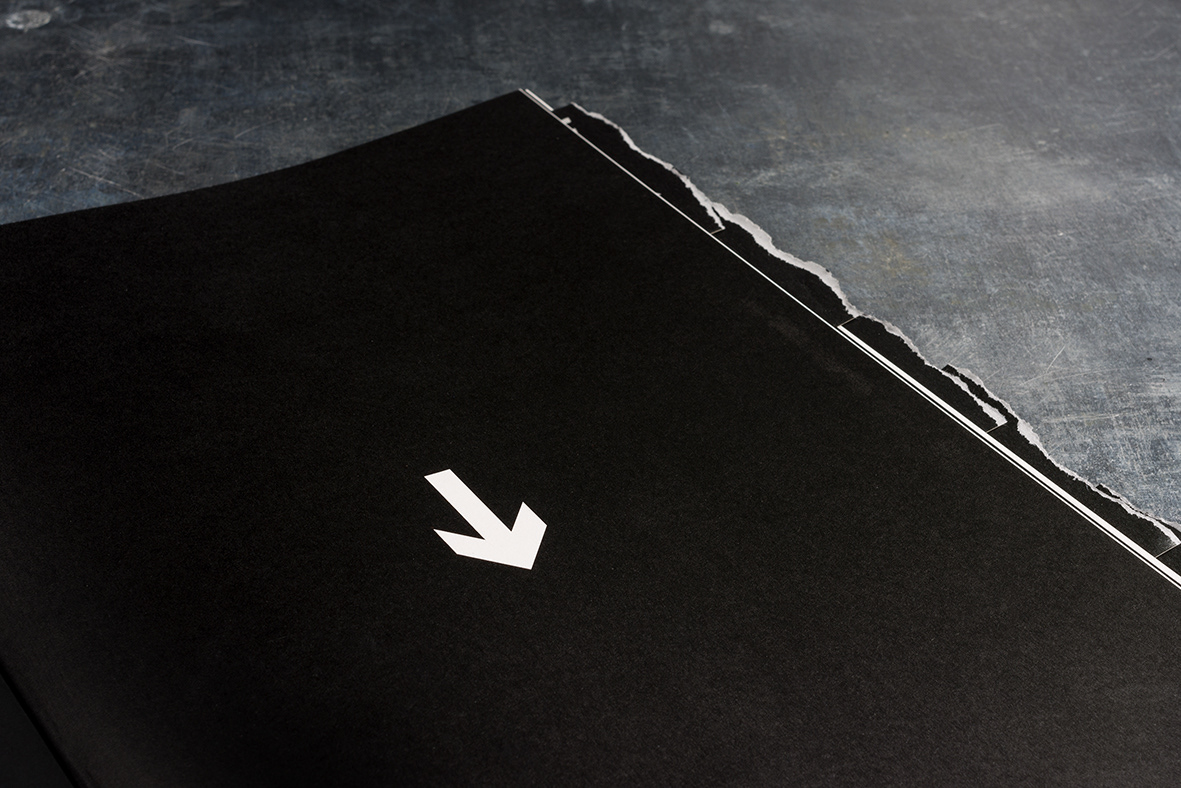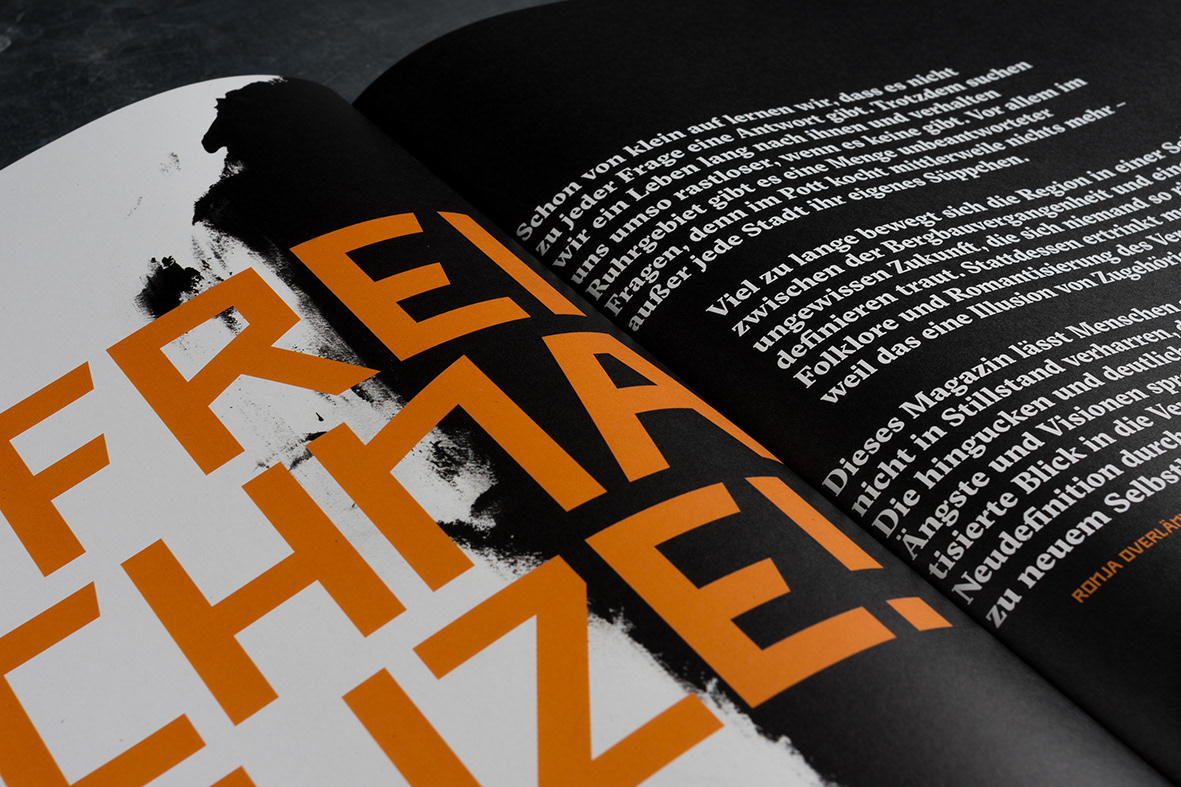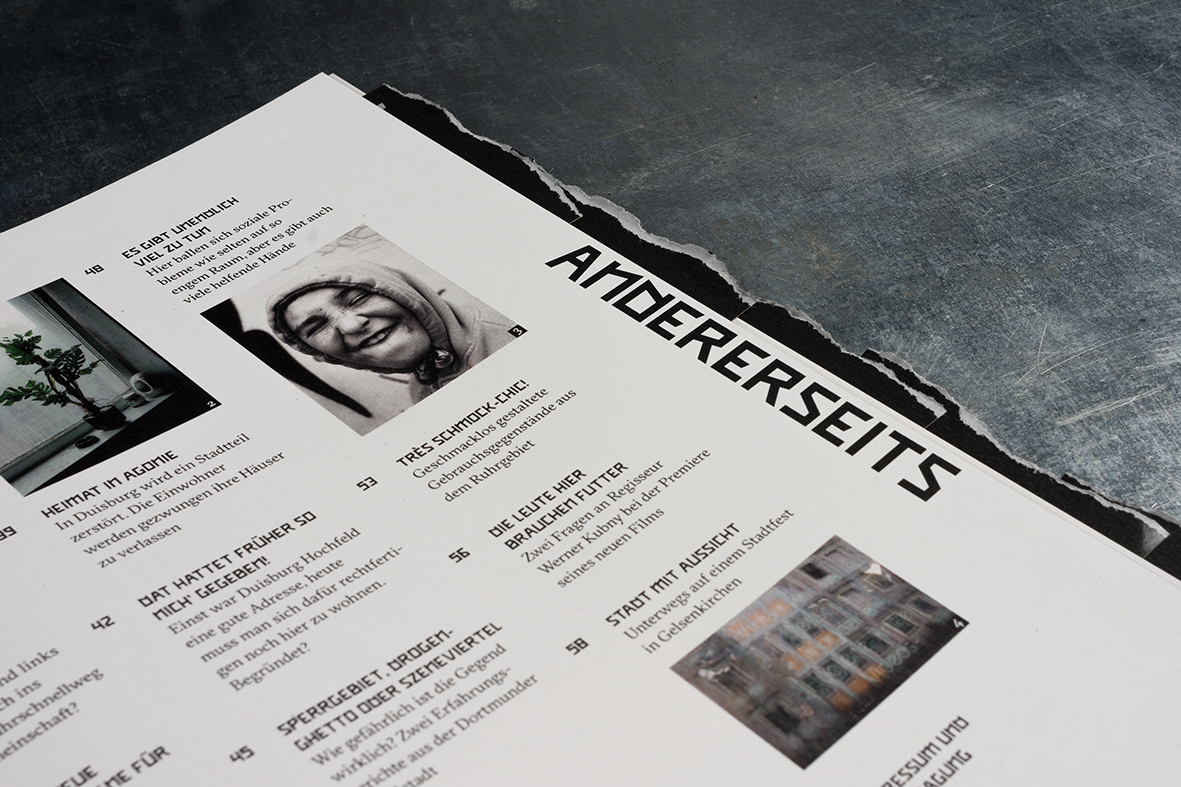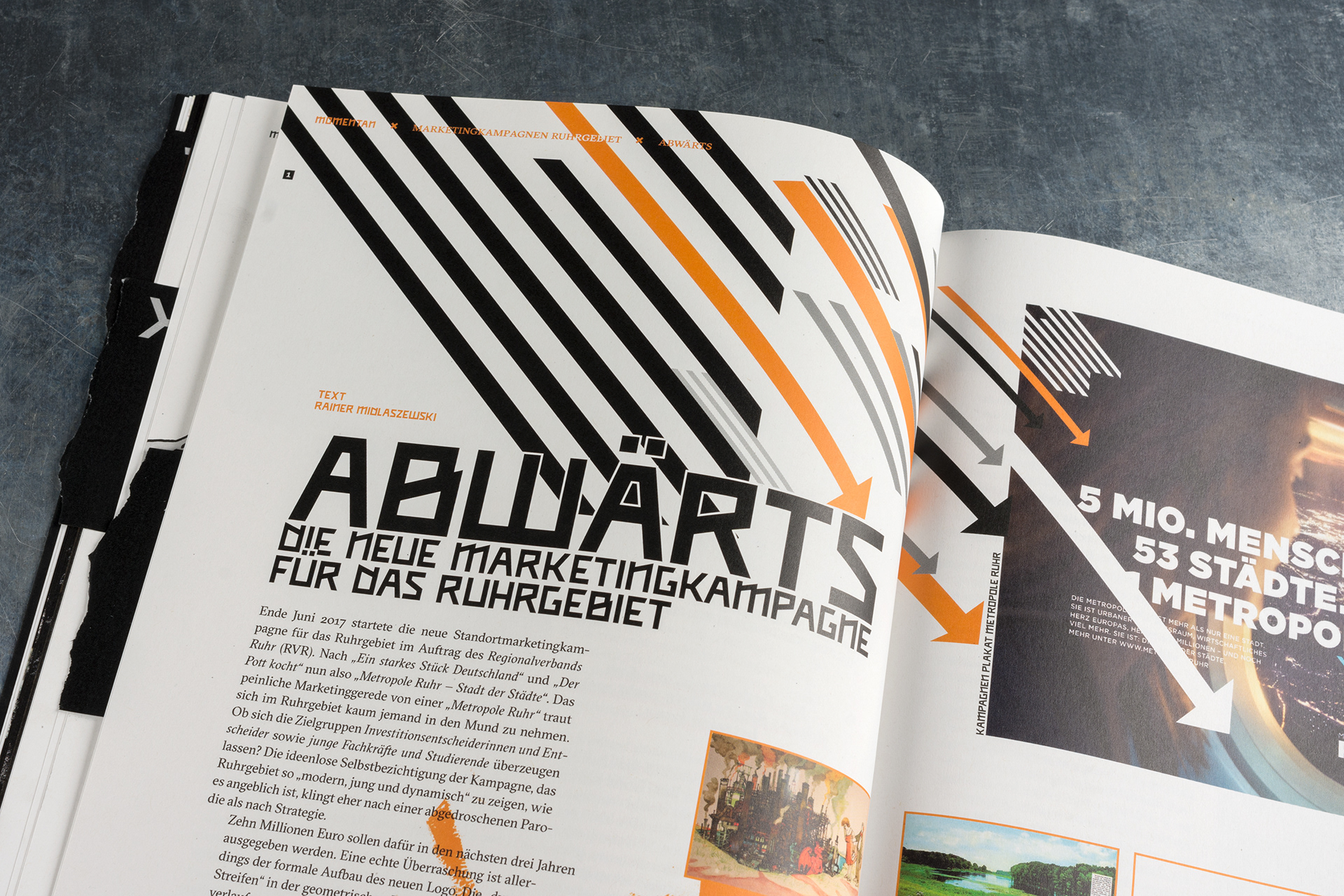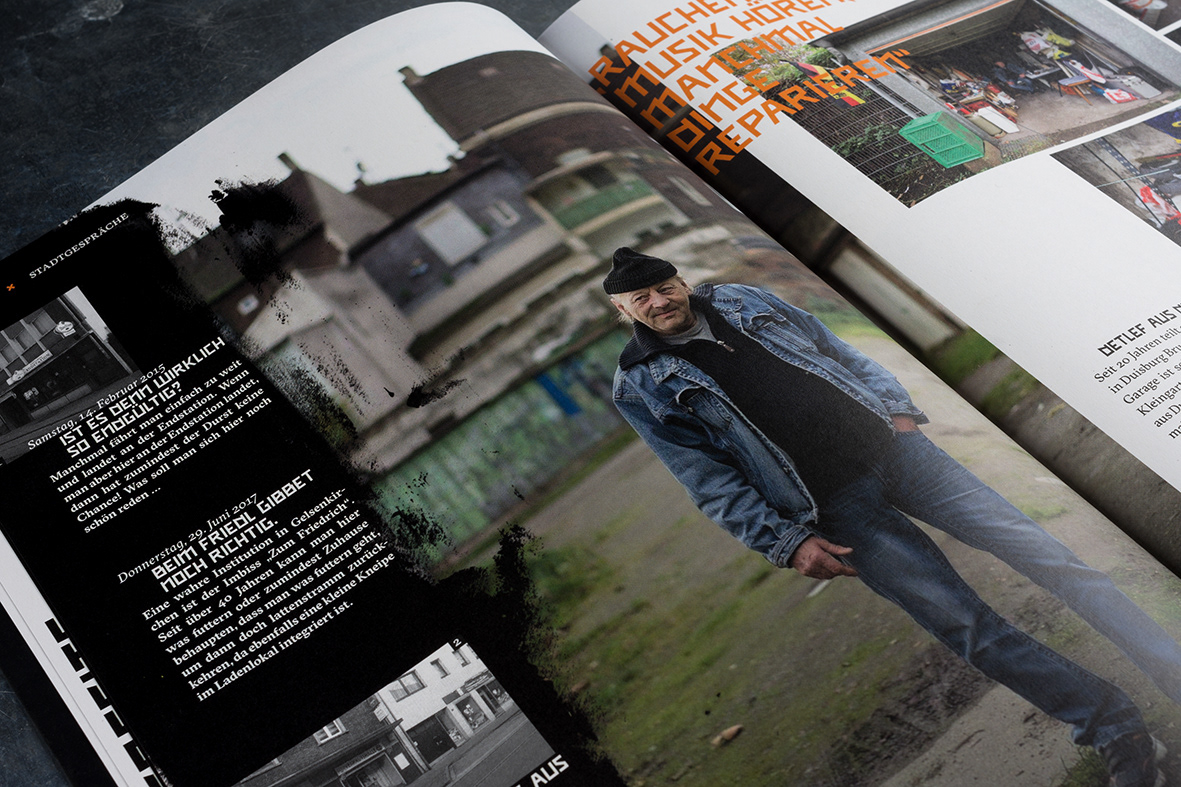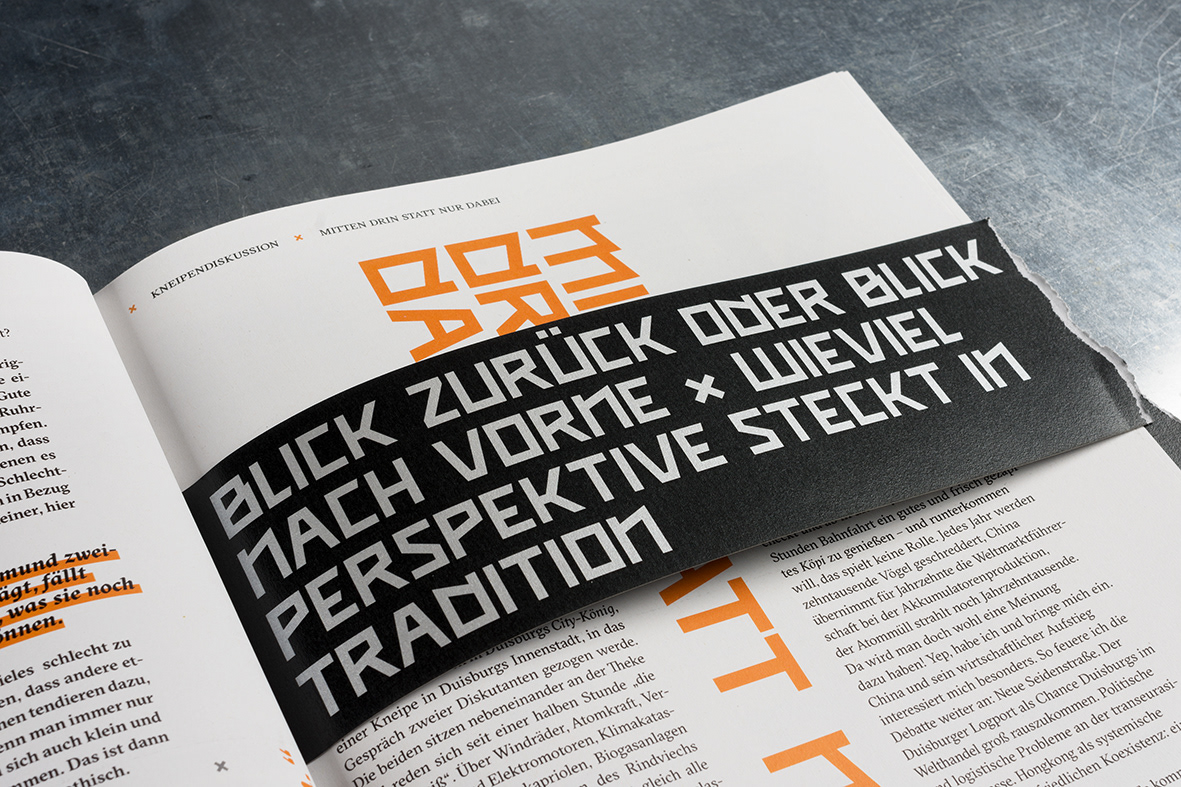 magazine about the Ruhr district, an urban area in North Rhine-Westphalia, Germany.
With a population of over 5 million, it is the largest urban area in Germany connected through the river Ruhr and the former industry and coal mine history. This magazine asks for a new definition and an altercation with this region – since it became a melting pot of social and political problems such as racism, extreme poverty and criminality.
The magazine consists of interviews, reports, commentaries and photojournalism, produced by journalists and authors living in the Ruhr districts as well as myself. The roughness is highlighted in the visual appearance of the magazine. The cover is –  paying homage to the former coal mine history – made of coal paper.