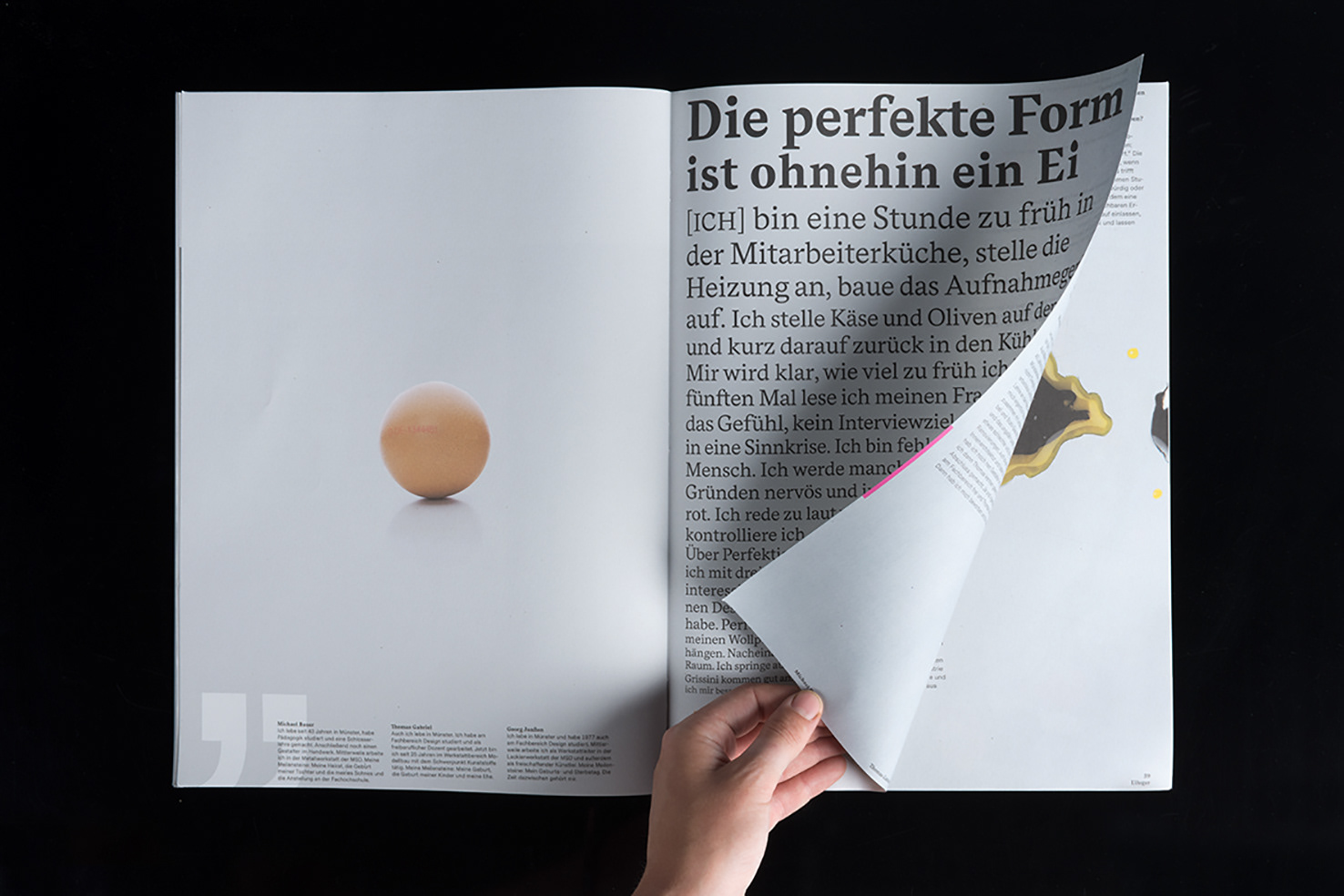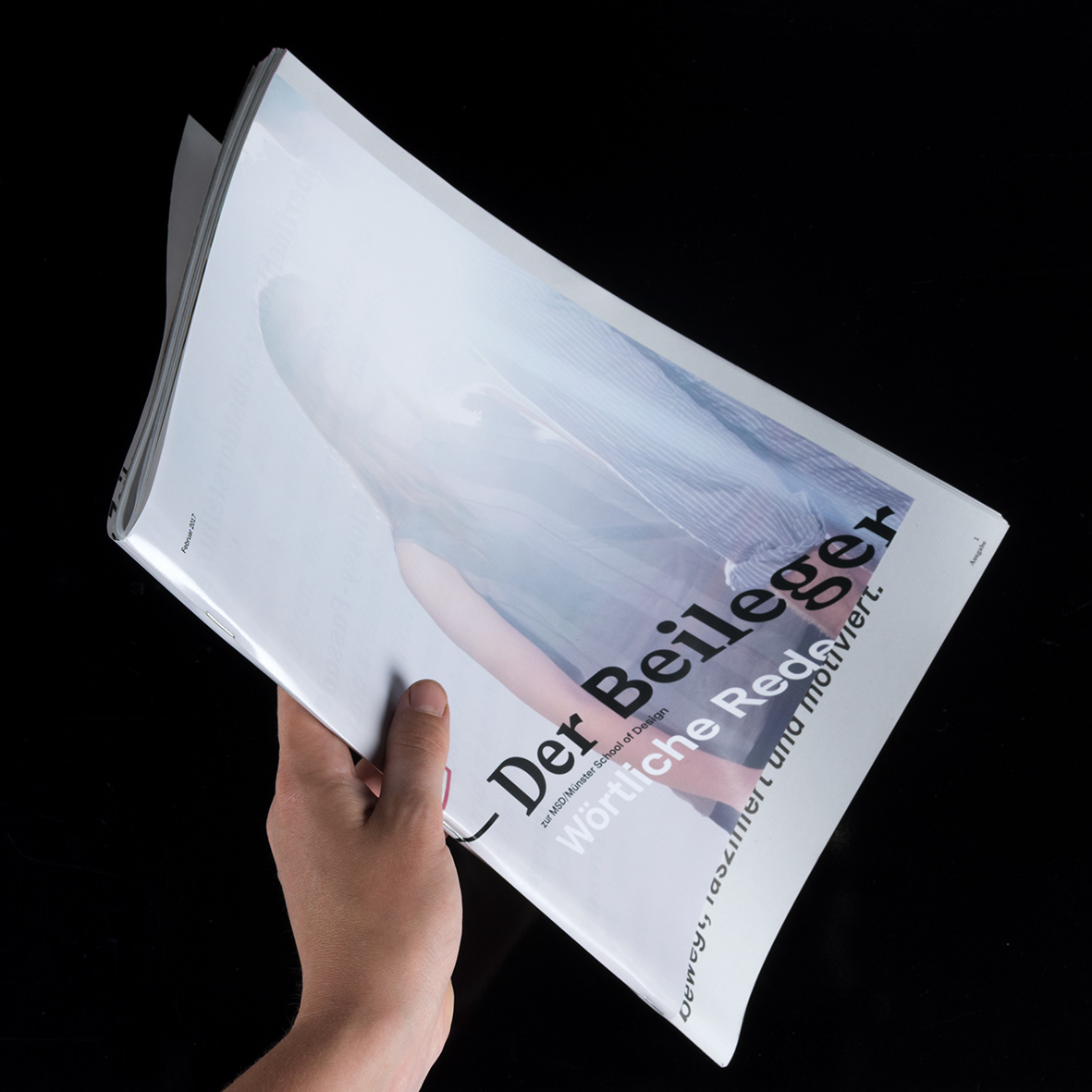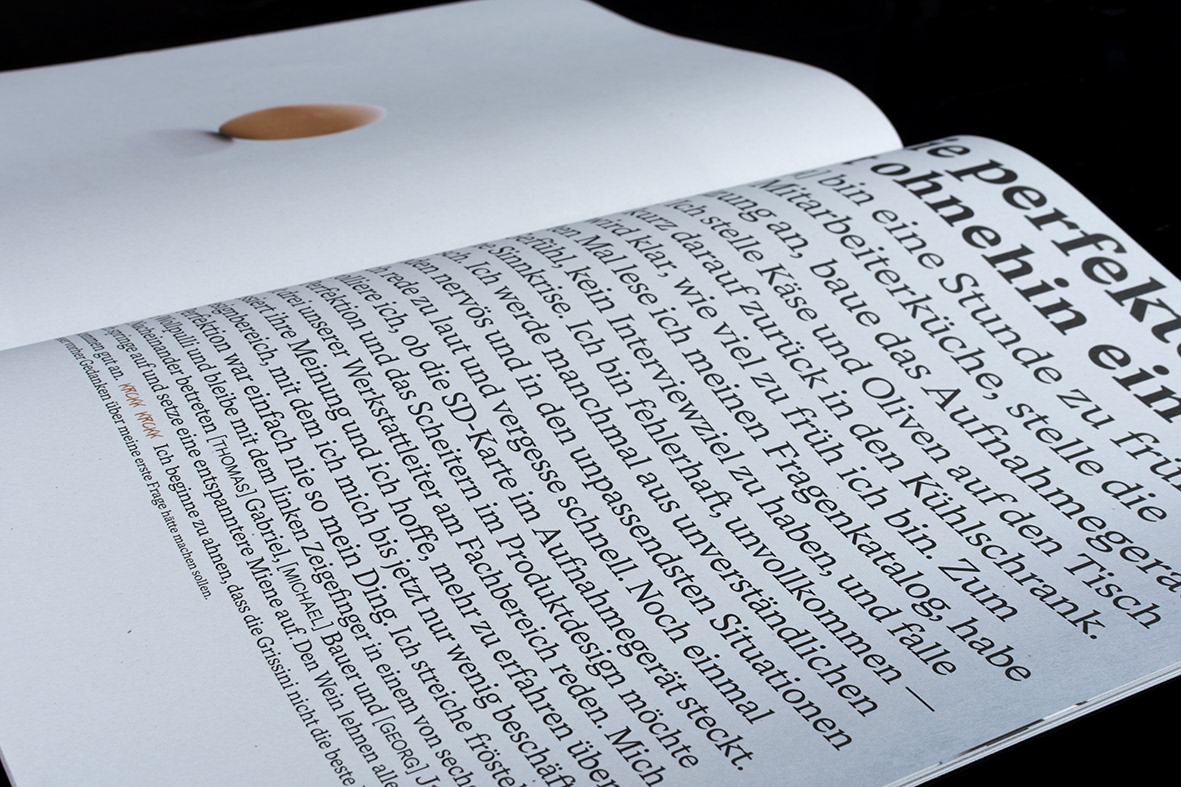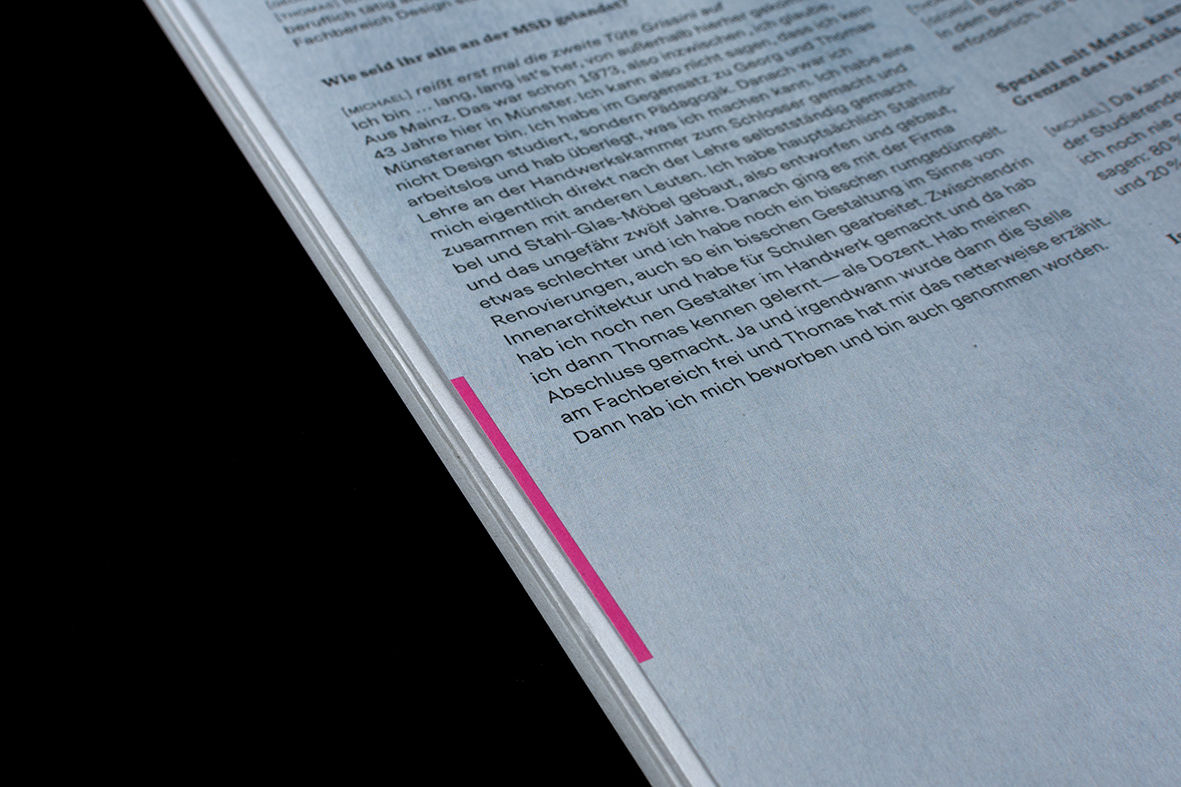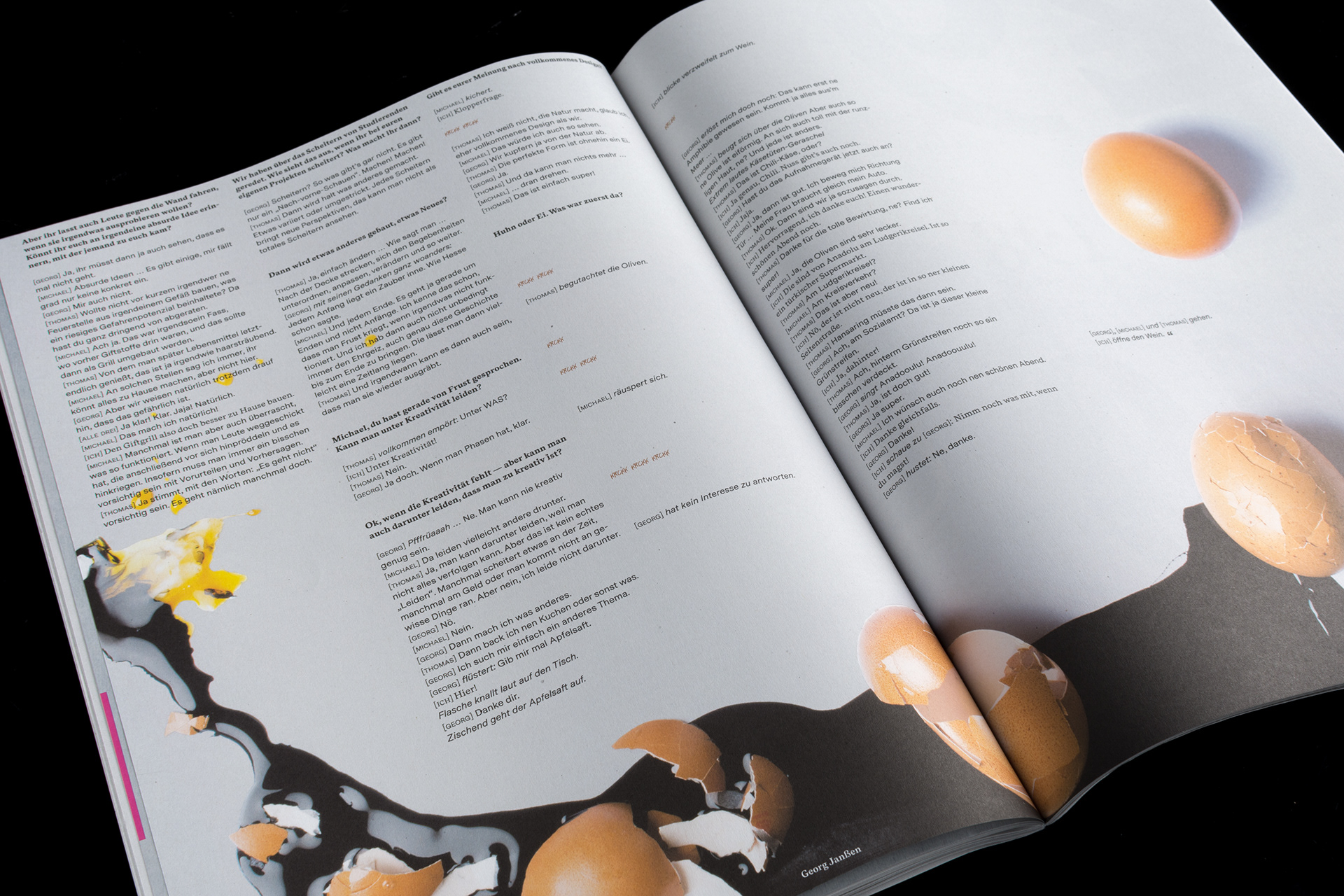 The idea behind "Der Beileger" was to change the way people think about mistakes and failure.
It is an image magazine for the MSD – Münster School of Design – curated, written, designed and printed by eight design students
. 
Using faults that happen to everybody during the daily work as a designer in print or production processes, we wanted to focus on the unpredictability and beauty of mistakes.